Benefits of Cable TV

Satellite TV Trouble Shooting Guide

---
---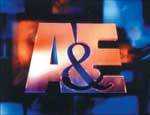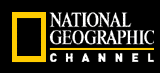 World Cable Association >> WCA Membership Information
Free Associate Membership

To become an Associate member and be eligible for free business advertising and listings in the WCA directory, you must be associated with the Cable TV / Telecom industry in some aspect. Be it, Agencies/Marketing, Suppliers, Broadcasters, Associations, Consultants/Research, Manufacturers, or anyone in the Cable community.
Free Associate Membership Benefits:
The WCA Cable Industry Directories is an effective and FREE way to reach the companies that are looking for your services. All associate members listings can be found on the member's side only, where the business to business action can be found.

Free entire webpage dedicated to your business and services, your free directory listing includes a complete in-depth description of your company, company logo, a description of your company's services, contact information and a link to your website! Remember you have an entire webpage to work with, add pictures, special promotions, it's up to you!

WCA's main website is at CablePlease.com, we are in the beginning stages of developing YankMyDish.com. Over the next couple years the World Cable Association plans on developing 40+ websites promoting all forms of the Cable / Telecom industry. Your free business listing will be available from all WCA websites!

In exchange for your free business listing, the WCA is asking for a reciprocal link from your website to either www.CablePlease.com or www.YankMyDish.com
A link can be as an image or text.
Free Associate members Application:
Example of a Free listing: Click Logo below

Click here for full company details and services.
How to get listed:
Simply fill out the form below or send your customized information by email to: wca1@cableplease.com.
Thank you for your interest in becoming an Associate Member.
Ask your Webmaster:
Any type of link will be acceptable, image or text.
W.C.A


World Cable Association

Please inform us of the location of the link by email: wca1@cableplease.com. Thank You!!!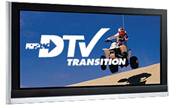 Digital Television Transition
Coming February 17, 2009
Are You Ready?
---