---
About WCA:
Paid Partner Membership:
Free Associate Membership:
Directories:
Agencies/Marketing
Associations
Cable Broadcasters
Consultants/Research
Suppliers
Cable Community


Free Job Listings:
Coming Soon!


Advertise
---
Interesting note: I'm sure you all remember Dish Networks Cable Sucks promotion. Showcased at SuckFreeTV.com WCA has purchased that domain! Dish Network can never use that website again for negative promotions against Cable TV.
Creative domain names for development of future websites and marketing:
YankMyDish.com
DishSucks.com
DitchDish.com
DishJive.com
CablePlease.com
CableMe.us
DishWont.com
DishGusting.com
PullDish.com
PullMyDish.com
KickTheDish.com
DishFibs.com
DishSkunks.com
YankDish.com
World Cable Association >> WCA Members Page >> Cable Marketing Directory
Bob Gold and Associates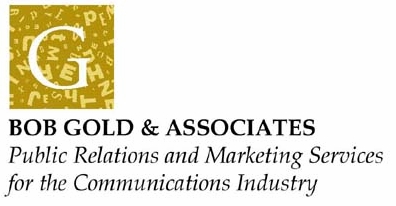 Contact: James Park, Account Executive
Phone: 310-784-1040
Fax: 310-784-1050
Email: james@bobgoldpr.com
Website: www.bobgoldpr.com

Address:
2780 Skypark Dr. Ste 475
Torrance, CA 90505
OUR MISSION:
Bob Gold & Associates, Inc. is a public relations, marketing and communications agency providing strategies that resonate and engage to propel our client's business forward. We are internationally recognized for our unique expertise in the cable, telecommunications and technology industries.
We tackle these industries from every angle. Our clients cut across the entire spectrum from start-up to Fortune 500. They include cable operators, national television programmers, publications, top industry service providers, hardware and software companies.
We are a team of top-caliber professionals dedicated to furthering our clients' brand and communicating their unique benefits and value. Since our inception in 1996, we have consistently delivered powerful results through strategies that reflect our unparalleled connections and industry insights.
We invest in our people through their participation in industry associations and professional education programs. We promote excellence and creativity; recognize top performance and results and value open dialogue with each other, our clients and the media.
---
Disclaimer:
W.C.A. provides information and services on the Internet as a benefit and service to our members. W.C.A. makes no statement about the suitability of this information and these services for any purpose. W.C.A. sites includes links providing direct access to other Internet sites, W.C.A. takes no responsibility for the content or information provided on those sites, and does not express an opinion or any control over those sites.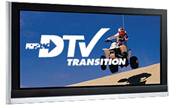 Digital Television Transition
Coming February 17, 2009
Are You Ready?
---