---
About WCA:
Paid Partner Membership:
Free Associate Membership:
Directories:
Agencies/Marketing
Associations
Cable Broadcasters
Consultants/Research
Suppliers
Cable Community


Free Job Listings:
Coming Soon!


Advertise
---
Interesting note: I'm sure you all remember Dish Networks Cable Sucks promotion. Showcased at SuckFreeTV.com WCA has purchased that domain! Dish Network can never use that website again for negative promotions against Cable TV.
Creative domain names for development of future websites and marketing:
YankMyDish.com
DishSucks.com
DitchDish.com
DishJive.com
CablePlease.com
CableMe.us
DishWont.com
DishGusting.com
PullDish.com
PullMyDish.com
KickTheDish.com
DishFibs.com
DishSkunks.com
YankDish.com
World Cable Association >> WCA Members Page
CableSpots

Who they are...
CableSpots is one of the foremost producers of cross-channel ads for Cable systems and MSO's across North America. They've been creating tailor-made television spots for the Cable industry since 1991.
Their inventory includes spots on current topics like Anti-Satellite, Bundled Services, Home Phone Service, High-Speed Internet, DVR, HDTV and VOD. You'll also find campaigns for Digital Cable, New Sub Acquisition, Theft of Service, High-Speed for Business, and more. Their spots are shot on 35mm film and are of the highest production value. Your commercials will have a national look, without a national budget. They have more than a hundred spots to choose from, all designed to accommodate your particular message.
In most cases you can have them in your hand and on the air in two or three days, fully branded with your corporate signature and promotional message. So instead of spending time in meetings, your spots are already on the air achieving results.
How it works / Pricing...
Give them a call, and let them know which spots you'd like and they can quickly provide you with a quote. Spots are licensed for twelve months with no restrictions on usage. Longer terms are also available. Pricing is based on the size of the system (or MSO) where the spots will air. Call them with your sub-count, and they will provide a quote.
Any special projects...
Their expertise is not limited to the campaigns on their website. They're frequently asked to create new spots that address specific issues in a particular market. If you have a new product to launch, or if you need a hot new acquisition campaign simply give them a call. Problem with those satellite guys again? Just give CableSpots a call to provide the correct ammunition for the target. They'll be happy to develop a campaign specifically tailored for your system based on your needs and your budget.
---
Disclaimer:
W.C.A. provides information and services on the Internet as a benefit and service to our members. W.C.A. makes no statement about the suitability of this information and these services for any purpose. W.C.A. sites includes links providing direct access to other Internet sites, W.C.A. takes no responsibility for the content or information provided on those sites, and does not express an opinion or any control over those sites.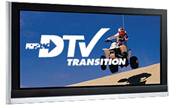 Digital Television Transition
Coming February 17, 2009
Are You Ready?
---