---
About WCA:
Paid Partner Membership:
Free Associate Membership:
Directories:
Agencies/Marketing
Associations
Cable Broadcasters
Consultants/Research
Suppliers
Cable Community


Free Job Listings:
Coming Soon!


Advertise
---
Interesting note: I'm sure you all remember Dish Networks Cable Sucks promotion. Showcased at SuckFreeTV.com WCA has purchased that domain! Dish Network can never use that website again for negative promotions against Cable TV.
Creative domain names for development of future websites and marketing:
YankMyDish.com
DishSucks.com
DitchDish.com
DishJive.com
CablePlease.com
CableMe.us
DishWont.com
DishGusting.com
PullDish.com
PullMyDish.com
KickTheDish.com
DishFibs.com
DishSkunks.com
YankDish.com
World Cable Association >> WCA Members Page
Cable Associations Directory
Free listings!
The WCA Associations Directory is an effective and FREE way to reach the companies that are looking for your services. It is simple and free to get listed. Although it's not required, WCA would appreciate any link from your website leading back to CablePlease.com.
Your free directory listing includes a full in-depth description of your Association, association logo, a description of your services and a link to your website!
Examples:

Click here for full company details and services.
How to get listed:
Simply fill out the form below or send your customized information by email to: wca1@cableplease.com. We will then send you an email letting you know when your information has been added.
Associations Listings:
* Please tell us if you have or will be adding a link to CablePlease.com
* Thank You!
Ask your Webmaster:
Any type of link will be acceptable, image or text.
W.C.A


World Cable Association

Please inform us of the location of the link by email: wca1@cableplease.com. Thank You!!!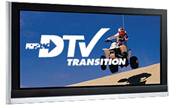 Digital Television Transition
Coming February 17, 2009
Are You Ready?
---