---
About WCA:
Paid Partner Membership:
Free Associate Membership:
Directories:
Agencies/Marketing
Associations
Cable Broadcasters
Consultants/Research
Suppliers
Cable Community


Free Job Listings:
Coming Soon!


Advertise
---
Interesting note: I'm sure you all remember Dish Networks Cable Sucks promotion. Showcased at SuckFreeTV.com WCA has purchased that domain! Dish Network can never use that website again for negative promotions against Cable TV.
Creative domain names for development of future websites and marketing:
YankMyDish.com
DishSucks.com
DitchDish.com
DishJive.com
CablePlease.com
CableMe.us
DishWont.com
DishGusting.com
PullDish.com
PullMyDish.com
KickTheDish.com
DishFibs.com
DishSkunks.com
YankDish.com
World Cable Association >> WCA Members Page >> Cable Marketing Directory
CableQuest

Contact: Kacy Wells, Partner
Contact: Pete Rubin, Partner
Phone: 330.650.5300
Fax: 330.650.6416
Email: kacy@ourpartners.com
Email: pete@ourpartners.com
Website: www.cablequestpartners.com

Address:
1742 Georgetown Road, Suite A
Hudson, Ohio 44236
Our Company:
What we know is in our nameSM.
CableQuest is a full-service, one-stop marketing firm that focuses exclusively on the cable market. With our sights set on the cable industry, we are proactive with the newest cable innovations, share the same concerns and anticipate every need of our customers. In fact, CableQuest has been founded on one simple yet strong value: to be the easiest company to do business with.
From print ads to TV, direct mails to radio, multimedia marketing to internal materials, we provide our clients with high-quality, fast-turnaround results.
We Offer:
Full-Service Advertising
Subscriber Statement Imaging, Mailing and Delinquent Statements
Comprehensive Print Management Services
Everything we offer is customizable and can be designed and redesigned to your exact specifications. We've got the tools, the manpower and the know-how to achieve your acquisition, upgrade and retention goals.
Our Services:
Direct Mail
Print Ads
Radio & TV
Billing Statements
Outdoor & Displays
Documents & Lineups
We Design:
Bundled Packages
Video Acquisition and Upgrade
Digital Phone
High-Speed Data
Advanced Services
Loyalty & Retention
Competitive
Seasonal
Collateral Materials
Media
Letter Mailings
---
Disclaimer:
W.C.A. provides information and services on the Internet as a benefit and service to our members. W.C.A. makes no statement about the suitability of this information and these services for any purpose. W.C.A. sites includes links providing direct access to other Internet sites, W.C.A. takes no responsibility for the content or information provided on those sites, and does not express an opinion or any control over those sites.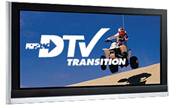 Digital Television Transition
Coming February 17, 2009
Are You Ready?
---