---
About WCA:
Paid Partner Membership:
Free Associate Membership:
Directories:
Agencies/Marketing
Associations
Cable Broadcasters
Consultants/Research
Suppliers
Cable Community


Free Job Listings:
Coming Soon!


Advertise
---
Interesting note: I'm sure you all remember Dish Networks Cable Sucks promotion. Showcased at SuckFreeTV.com WCA has purchased that domain! Dish Network can never use that website again for negative promotions against Cable TV.
Creative domain names for development of future websites and marketing:
YankMyDish.com
DishSucks.com
DitchDish.com
DishJive.com
CablePlease.com
CableMe.us
DishWont.com
DishGusting.com
PullDish.com
PullMyDish.com
KickTheDish.com
DishFibs.com
DishSkunks.com
YankDish.com
World Cable Association >> WCA Members Page >> Cable Industry Suppliers
NorthStar Software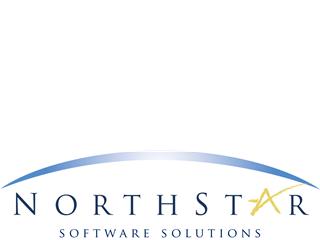 NorthStar specializes in the support and management of voice, video and data subscribers. Cable TV industry of course!
Contact: Josh Thackery, President
Phone: 317-865-2400
Fax: 317-865-2411
Email: jthackery@northstartele.com
Website: https://www.northstarssi.com

Address:
125 Airport Parkway
Greenwood, IN 46143
Our Company:
Insite, from NorthStar Software Solutions, is a leading next-generation billing and subscriber management system. This fully customizable software solution dramatically improves customer service and efficiency, and as a result, decreases your cost of ownership.

* Integrated convergent billing engine to manage all usage-based and flat rate services on a single account
* Easy provisioning setup for both current and future services and equipment
* Work flow manager that schedules, tracks, provisions and fulfills orders
* Unlimited storage for orders, tickets, invoices, transactions, etc

Designed with flexibility and affordability in mind, it can be implemented locally in your office or can be hosted and remotely accessed from our state-of-the-art data center. Streamline your customer service, billing and field management processes with subscriber management software designed to work with you.


---
Disclaimer:
W.C.A. provides information and services on the Internet as a benefit and service to our members. W.C.A. makes no statement about the suitability of this information and these services for any purpose. W.C.A. sites includes links providing direct access to other Internet sites, W.C.A. takes no responsibility for the content or information provided on those sites, and does not express an opinion or any control over those sites.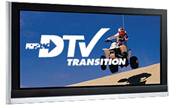 Digital Television Transition
Coming February 17, 2009
Are You Ready?
---