---
About WCA:
Paid Partner Membership:
Free Associate Membership:
Directories:
Agencies/Marketing
Associations
Cable Broadcasters
Consultants/Research
Suppliers
Cable Community


Free Job Listings:
Coming Soon!


Advertise
---
Interesting note: I'm sure you all remember Dish Networks Cable Sucks promotion. Showcased at SuckFreeTV.com WCA has purchased that domain! Dish Network can never use that website again for negative promotions against Cable TV.
Creative domain names for development of future websites and marketing:
YankMyDish.com
DishSucks.com
DitchDish.com
DishJive.com
CablePlease.com
CableMe.us
DishWont.com
DishGusting.com
PullDish.com
PullMyDish.com
KickTheDish.com
DishFibs.com
DishSkunks.com
YankDish.com
World Cable Association >> WCA Members Page >> Cable Community Directory
Oshkosh Community Access Television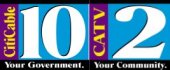 Contact: Jon Urben, Director of OCAT
Phone: (920) 236-5269
Fax: 972-490-1113
Email: jurben@ci.oshkosh.wi.us
Website: https://www.oshkoshcommunitymedia.org

Address:
215 Church Ave
Oshkosh, WI 54903
Our Company:
OCAT (Oshkosh Community Access Television) is a department of the City of Oshkosh. OCAT consists of two channels: CitiCable 10 and CATV 2. Both channels can be seen on the Time Warner Cable System in Oshkosh, a city in East-Central Wisconsin, U.S.A.
---
Disclaimer:
W.C.A. provides information and services on the Internet as a benefit and service to our members. W.C.A. makes no statement about the suitability of this information and these services for any purpose. W.C.A. sites includes links providing direct access to other Internet sites, W.C.A. takes no responsibility for the content or information provided on those sites, and does not express an opinion or any control over those sites.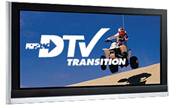 Digital Television Transition
Coming February 17, 2009
Are You Ready?
---