---
About WCA:
Paid Partner Membership:
Free Associate Membership:
Directories:
Agencies/Marketing
Associations
Cable Broadcasters
Consultants/Research
Suppliers
Cable Community


Free Job Listings:
Coming Soon!


Advertise
---
Interesting note: I'm sure you all remember Dish Networks Cable Sucks promotion. Showcased at SuckFreeTV.com WCA has purchased that domain! Dish Network can never use that website again for negative promotions against Cable TV.
Creative domain names for development of future websites and marketing:
YankMyDish.com
DishSucks.com
DitchDish.com
DishJive.com
CablePlease.com
CableMe.us
DishWont.com
DishGusting.com
PullDish.com
PullMyDish.com
KickTheDish.com
DishFibs.com
DishSkunks.com
YankDish.com
World Cable Association >> WCA Members Page >> Cable Provider Zip Codes
Payment Page
Payments can be made by company check, electronic check or credit card. If there are any changes in Zip codes, promotions, etc. Please contact us.
---


PRICE FOR 6 MONTH DIRECTORY MEMBERSHIP
PRICE FOR 12 MONTH DIRECTORY MEMBERSHIP
If you have any questions, comments or suggestions, please contact us at: wca1@cableplease.com.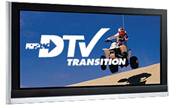 Digital Television Transition
Coming February 17, 2009
Are You Ready?
---