---
About WCA:
Paid Partner Membership:
Free Associate Membership:
Directories:
Agencies/Marketing
Associations
Cable Broadcasters
Consultants/Research
Suppliers
Cable Community


Free Job Listings:
Coming Soon!


Advertise
---
Interesting note: I'm sure you all remember Dish Networks Cable Sucks promotion. Showcased at SuckFreeTV.com WCA has purchased that domain! Dish Network can never use that website again for negative promotions against Cable TV.
Creative domain names for development of future websites and marketing:
YankMyDish.com
DishSucks.com
DitchDish.com
DishJive.com
CablePlease.com
CableMe.us
DishWont.com
DishGusting.com
PullDish.com
PullMyDish.com
KickTheDish.com
DishFibs.com
DishSkunks.com
YankDish.com
World Cable Association >> WCA Members Page >> Cable Supplier Directory
Shenzhen D&S Industries limited

Contact: Nancy
Phone: 86-756-83401338
Email: nancy@sz.dnschina.com
Website: www.dnsindustries.com


Our Company:
D&S is founded by a group of enthusiasts who aim to provide customers with Diligence and Sincerity. We foresee the technological convergence of all aspects of the home, from entertainment to quality living. We want to share our passion and expertise with those who see the same future.
A full range of products are available for your selection, including various kinds of cables and connectors for CATV and SAT TV. In addition, we also manufacture product like HDMI, RCA cables, PC cables etc. Thus we are aiming to provide customer a one stop shop solution.
We provide top quality for your CATV and cable viewings, our full range of products includes: F connectors, coaxial cables, taps, splitters, outlets, RCA cables, HDMI, NETWORKING cables and much more.
Mar 1997 D&S Industries Ltd was founded
Apr 1998 D&S became the official supplier of JVC
Sep 1999 awarded "the supplier of the year" by Recoton
Aug 2000 support to Wal-mart branches
June 2003 Continuously supply to the world major AV player Thomson
Sept 2004 Continuously supply to Best Buy
---
Disclaimer:
W.C.A. provides information and services on the Internet as a benefit and service to our members. W.C.A. makes no statement about the suitability of this information and these services for any purpose. W.C.A. sites includes links providing direct access to other Internet sites, W.C.A. takes no responsibility for the content or information provided on those sites, and does not express an opinion or any control over those sites.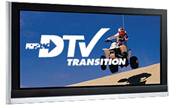 Digital Television Transition
Coming February 17, 2009
Are You Ready?
---