---
About WCA:
Paid Partner Membership:
Free Associate Membership:
Directories:
Agencies/Marketing
Associations
Cable Broadcasters
Consultants/Research
Suppliers
Cable Community


Free Job Listings:
Coming Soon!


Advertise
---
Interesting note: I'm sure you all remember Dish Networks Cable Sucks promotion. Showcased at SuckFreeTV.com WCA has purchased that domain! Dish Network can never use that website again for negative promotions against Cable TV.
Creative domain names for development of future websites and marketing:
YankMyDish.com
DishSucks.com
DitchDish.com
DishJive.com
CablePlease.com
CableMe.us
DishWont.com
DishGusting.com
PullDish.com
PullMyDish.com
KickTheDish.com
DishFibs.com
DishSkunks.com
YankDish.com
World Cable Association >> WCA Members Page >> Cable Industry Suppliers
Verimatrix, Inc.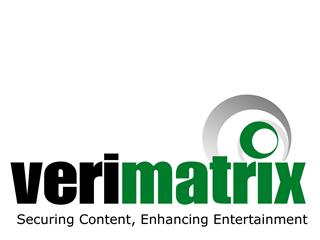 Contact: Bo Ferm, Director of Product Management
Phone: 1-858-677-7800
Fax: 1-858-677-7804
Email: bferm@verimatrix.com
Website: https://www.verimatrix.com

Address:
6825 Flanders Drive
San Diego, CA 92121
Company Introduction:
Verimatrix sets the standard for software-based content security and revenue enhancement technologies in pay-TV networks with a global customer base of telecommunications providers. Verimatrix offers a suite of next-generation technologies that protect content and enhance revenue streams, while combating digital piracy wherever it occurs within the distribution chain. The company's content security experts maintain close relationships with major Hollywood studios to help address the challenges facing the pay-TV networks of today, and those of tomorrow. Verimatrix customers benefit with most favorable access to premium content, enabling the richest, most versatile viewing experience for their digital video subscribers.

Verimatrix's award-winning content security solutions have been acknowledged as the first choice of pay-TV network operators around the world and client devices protected by Verimatrix are now commercially deployed in millions of homes.

VCAS for Cable IPTV
The Verimatrix VCAS for Cable IPTV offers cable operators a secure, cost-effective solution to deliver next generation IPTV services over cable plant - now. Integrating the GigaQAM® CMTS1 bypass solution with VCAS robust software-based content security, the solution converts an existing cable system to an asymmetric IP network perfectly suited for IPTV. Multicast and unicast streams are delivered to off-the-shelf IP-STBs and PCs via low-cost cable modems.

VCAS for Cable IPTV offers cable operators a rapid response to accelerating demands for HD and on-demand services, while dramatically reducing the cost of advanced set-top box deployment. IP technologies are recognized as the key solution for reclaiming bandwidth and broadening service offerings on limited capacity cable plant. VCAS for Cable IPTV provides a secure, cost-effective solution to deliver these next generation video services - and provides it now.

The key features and benefits of this approach include:
* Enables secure IPTV services on existing two-way cable plant.
* Reclaims and creates bandwidth for new services.
* Fulfills the FCC mandate of separable security.
* Works with both analog and digital cable systems.
* Offer quick introduction of IP-based premium services.
* Complies both with the U.S. DOCSIS and EuroDOCSIS standards.

Cable operators benefit from the development boom in IPTV technologies and gain access to the vast ecosystem of Verimatrix, including a wide variety of pre-integrated IP-STBs, MPEG-4 encoders and interactive middleware.

Approved by Major Studios and Broadcasters
VCAS security has been approved by all major studios for protection of premium content as well as by all the major broadcasters. The VCAS security architecture has received very favorable results in independent audits and is the approved security choice in pay-TV operator deployments on a worldwide basis.


---
Disclaimer:
W.C.A. provides information and services on the Internet as a benefit and service to our members. W.C.A. makes no statement about the suitability of this information and these services for any purpose. W.C.A. sites includes links providing direct access to other Internet sites, W.C.A. takes no responsibility for the content or information provided on those sites, and does not express an opinion or any control over those sites.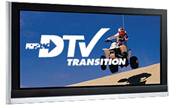 Digital Television Transition
Coming February 17, 2009
Are You Ready?
---