Benefits of Cable TV

Satellite TV Trouble Shooting Guide

---
---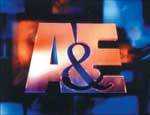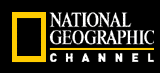 World Cable Association >> Cable Television >> Dish Network
Dish Network Information:
Dish Network sales and history from the beginning
Long before there was a Dish Network, there was Echostar Communications Corp. which was founded in 1980 by the trio of Charlie Ergen, his wife Cantey Ergen, and Jim DeFranco. The company started by selling C-Band satellite systems in rural Colorado. Echostar went on to manufacture the now almost obsolete C-Band receiving equipment.

In 1987 Echostar applied for a (DBS) Direct broadcast satellite license with the FCC. In 1992 the FCC awarded Echostar with the access to the 119° West longitude orbital slot. After raising capital for two years Echostar began construction of their first satellite uplink center November 1994 in Cheyenne, Wyoming. Echostar also had enough funding to construct two Lockheed Martin 7000 series satellites. Dish Network Inc. was founded in 1994 by parent company Echostar Communications Corp.

On December 28, 1995 Echostar launched their first satellite called Echostar I from Xichang, China, which was a gamble since China had a number of failed launches previous to that. Echostar's brand name DishNetwork was then used to market their DBS home service to the public. Echostar I was the most powerful commercial satellite for it's time, with 16 Ku band transponders each with an output of 130 watts. This made it possible to use an 18" dish for receiving signals. Dish Network website is located at dishnetwork.com

Steve Martin: "How to make a million dollars: First, get a million dollars."

Benefits of Cable: Summary: Cable - The Obvious Choice!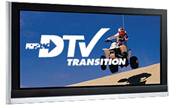 Digital Television Transition
Coming February 17, 2009
Are You Ready?
---